(Type A) Threaded rods screw into back of plaque or boss and are inserted into cement-filled holes.
(Type B) Machine screws through optional rosettes into cement-filled holes. Lead shields available for masonry.
(Type C) Installation using toggle bolts with optional rosettes for hollow or drywall mount.
(Type D) Installation into wood surfaces using wood screws and optional rosettes.
Rosettes
Rosettes are decorative covers for the screw heads in each corner of bronze and aluminum plaques (included in the price). Rosettes are available in 1/2", 3/4", 1" and 1-1/2" diameters. Rosettes with highlights are oxidized, aluminum rosettes are bead blasted. Screw heads are painted to match plaque background, for seamless mounting.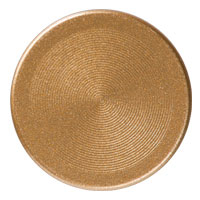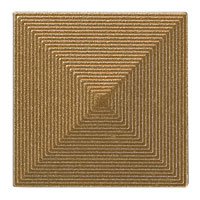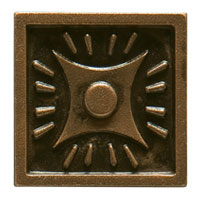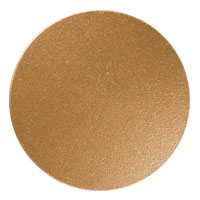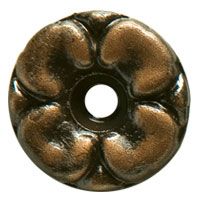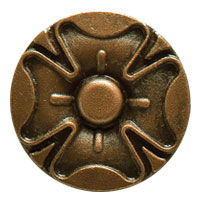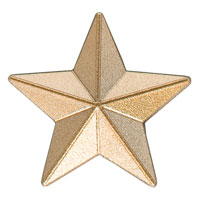 Garden Stake Mount
Machine screws are inserted through 5/16"-thick black anodized stakes into the back of the plaque. Maximum plaque size is 12" x 8" for one stake or 20" x 8" for two stakes. Available in heights of 24", 36" and 48".
Post Mount
Black painted aluminum brackets are attached to the back of the plaque with machine screws. An aluminum square post bolts into the bracket at a 45˚ or 90˚ angle. Plaques over 24" wide require two posts. Posts are available in heights of 6' or 8'. A 1"-wide post is recommended for mounting plaques up to 250 square inches, 1-1/2" for plaques up to 450 square inches, and 2" for plaques up to 720 square inches.
Post Cap Mount
Cast as part of an aluminum or bronze plaque, the post cap mounting option is designed to fit on 1-1/2", 2" or 3" ID posts. Available on almost any custom plaque, single or double-sided, up to 30" x 30". Posts and post caps sold individually. Call for quote.